A century-old minutes book from a Masonic lodge over 100 years old, from the Taquari Valley here. That was the challenge I had here at Pó de Flor in the first semester.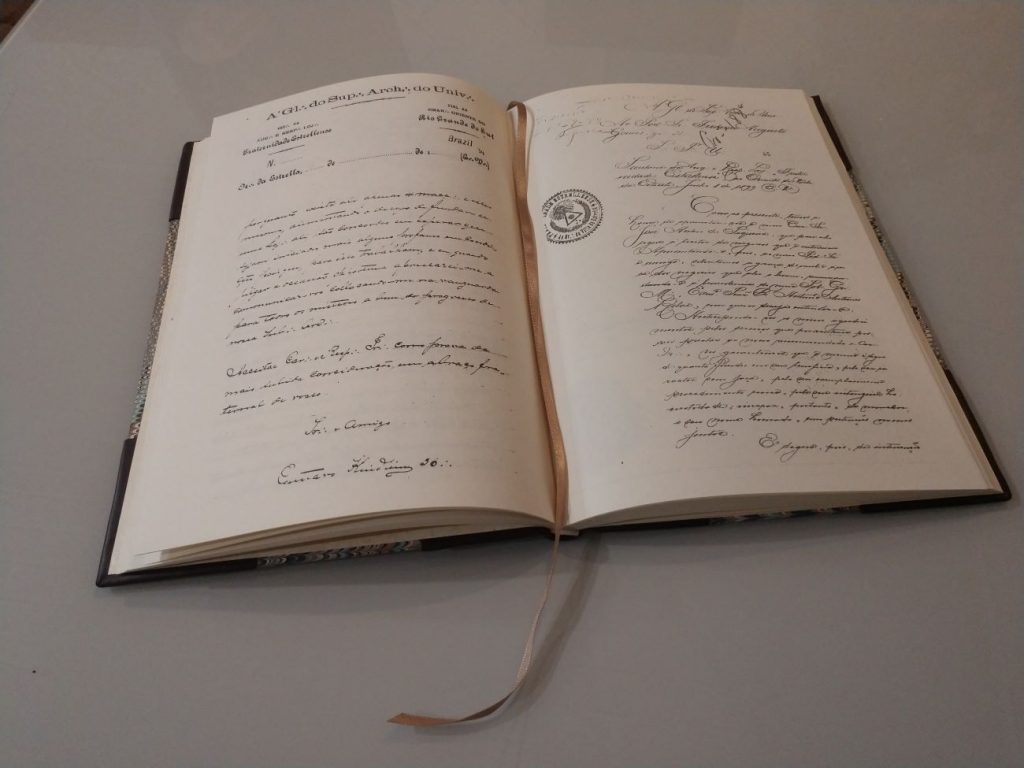 The request was actually quite simple: digitize the copies of the minutes from the early days of the lodge and assemble a book as it would have been in 1890.
This book would contain various documents such as the founding minutes, election minutes, and participants of the lodge. It would also include some works recounting the history of both the formation era and its resurgence in the 2000s.
And so the work begins!
But what seemed simple turned out to be quite laborious as soon as the minutes were digitized. The documents were photocopies of the original minutes and were not made with much care. There were many stains, images out of alignment, and shadows caused during the copying process.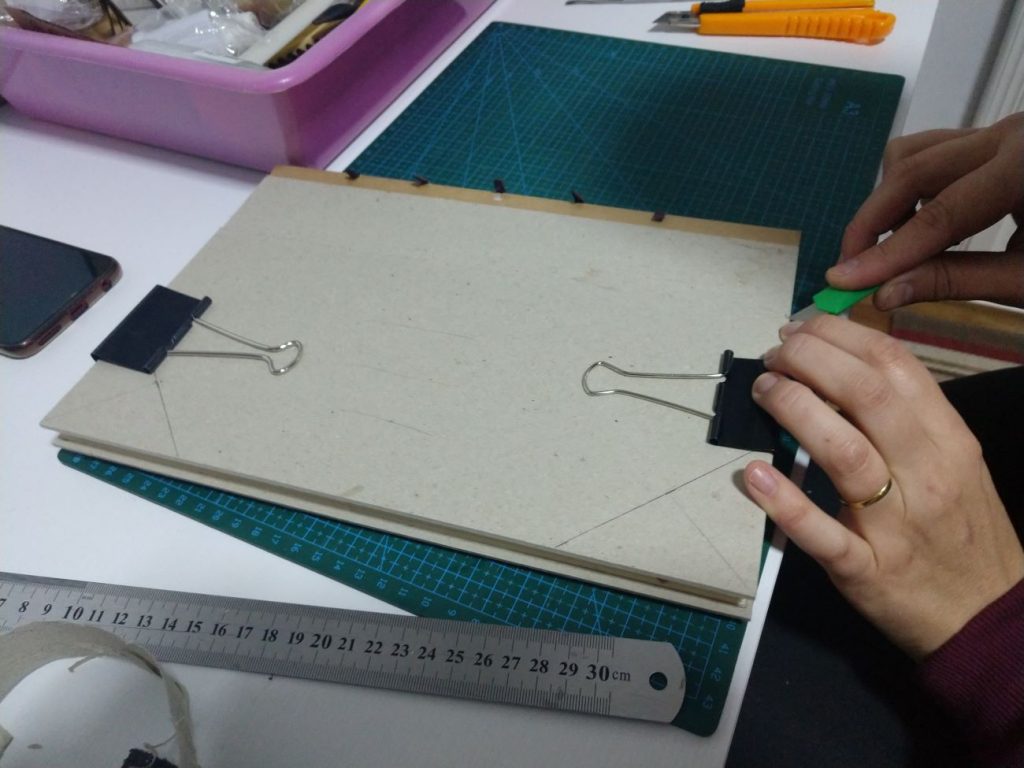 First, to start the work, all the minutes were digitized and treated. Stains were removed, contrast was increased, framing was adjusted, and "dirt" was removed… It took more than 30 hours of work just in this stage!
Next, after arranging the pages in the correct order, I began the selection of materials and how the cover would be made. In line with the clients' request for a binding style from the late 19th century, I decided to go with a half French binding. This particular style is characterized by the use of leather or animal skin on the spine and corners, along with marbled paper and raised bands on the spine.
After the materials were selected and approved, we finally began assembling the book. This process took an additional 7 hours of work, including printing the pages, sewing them together, and attaching the cover.
In the end, the minute book received a subtle gilding on the leather and turned out like this: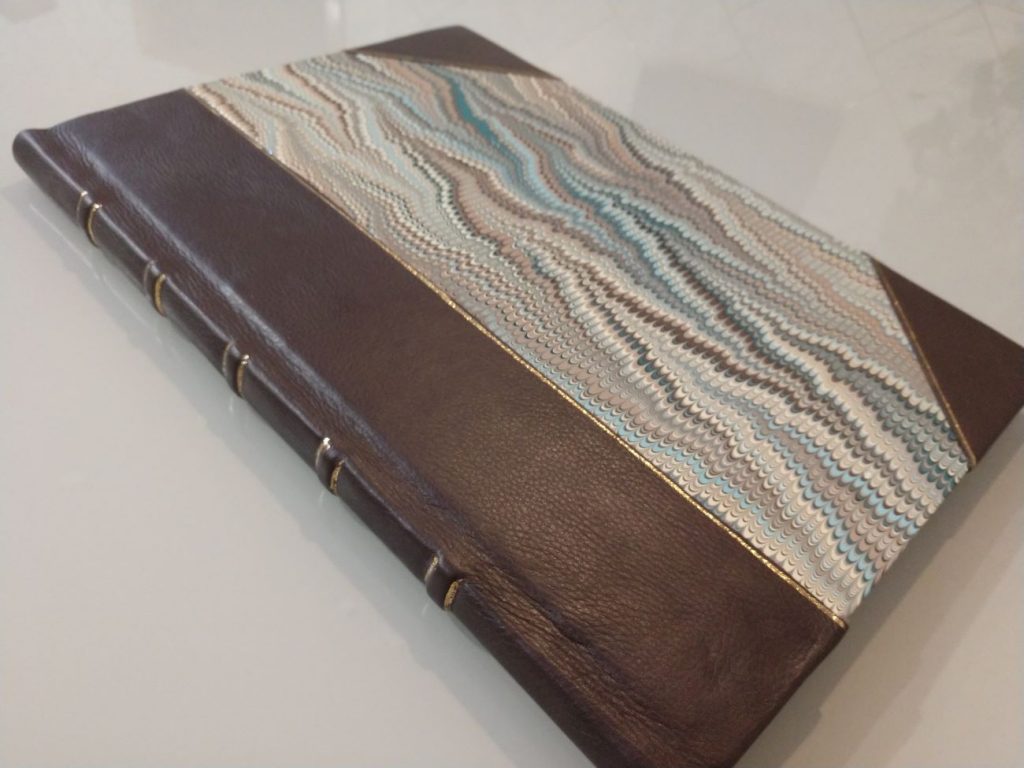 The delivery was made at the temple of the Masonic lodge itself, into the hands of the president. It was truly gratifying to return the documents in their "original" format, as if they had been bound during the founding era.
From now on, all the members and future members of that place will be able to consult their own history in a more beautiful, classic, and enduring way in this likely century-old minutes book!