A handmade notebook is produced manually, using natural materials and traditional bookbinding techniques. This type of notebook can be made with various types of paper, from the simplest to the most sophisticated, such as handmade paper.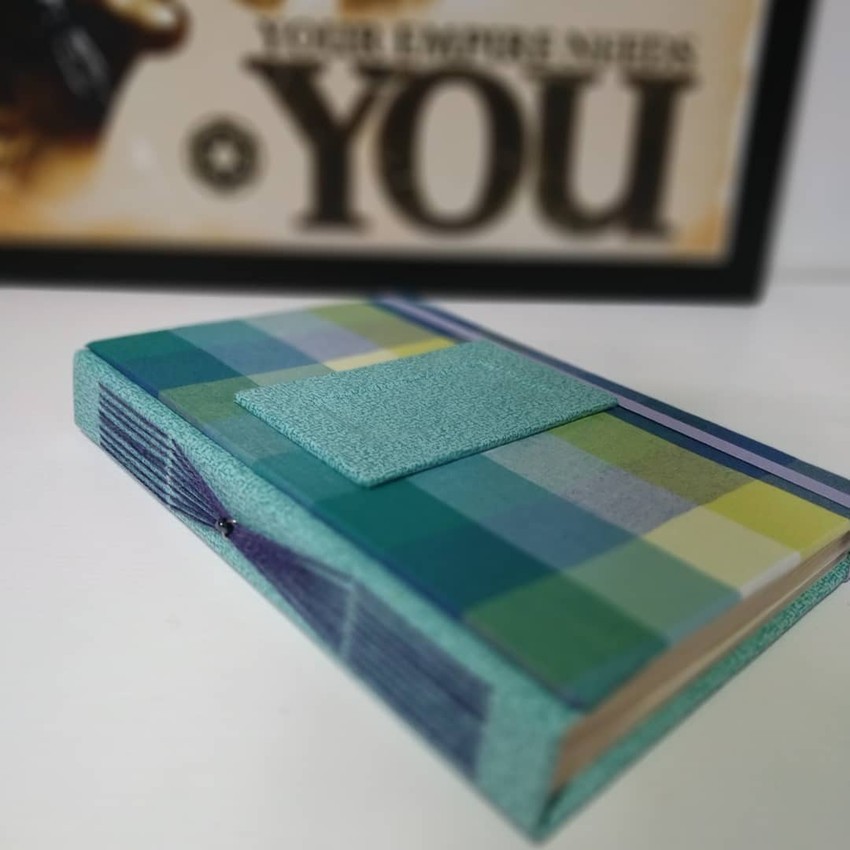 The process of making a handmade notebook starts with choosing the paper for the cover and the inner pages. Then, the pages are folded into booklets and sewn by hand, one by one. Next, the pages are glued to the spine, which is the part of the cover that binds all the pages of the notebook together. The cover is then cut and glued, and can be decorated with paintings, prints, or embroidery.
One of the most remarkable characteristics of handmade notebooks is their uniqueness. As they are produced manually, each notebook is unique and has features that make it different from others. Moreover, the finish is differentiated, and the quality of the paper used is generally superior to that of industrial notebooks.
Handmade notebooks are also a more sustainable option, as many artisans use recycled paper and reused materials in their productions. This makes these notebooks have a lower environmental impact compared to industrially produced notebooks on a large scale.
Another interesting characteristic of handmade notebooks is the possibility of customization. It is possible to order a notebook with a specific size, type of paper, and cover, as well as choose the colors, prints, or embroidery that will be used in its decoration. This customization makes the handmade notebook even more special and can be a great gift option for a loved one.
What materials can be used?
The materials used in the production of handmade notebooks can vary greatly, depending on the technique and style of bookbinding that the artisan uses. Some of the most common materials include:
Special paper: a wide variety of papers can be used in the production of handmade notebooks, such as common office papers, handmade papers, recycled papers, colored papers, among others.
Fabrics: fabric is a widely used material in the making of handmade notebook covers. It is possible to use fabrics of various textures, colors, and patterns, such as cotton, linen, silk, among others.
Leather: leather is a very resistant and durable material, being a great option for the making of more sophisticated and elegant notebook covers.
Waxed threads: waxed threads are used to sew the notebook pages together and also to attach the cover to the pages. They can be found in various colors and thicknesses.
Glues: different types of glues are used in the production of handmade notebooks, such as white glue, PVA glue, hot glue, among others.
In addition to these materials, other elements such as ribbons, buttons, lace, stickers, stamps, and paints can also be used in the decoration of handmade notebooks. The important thing is that the chosen materials are of good quality, to ensure the durability and quality of the final product.
---
Liked it? In my online store, we have several options of notebooks for you!